Reading Time:
7
minutes
Wondering how to start a blog, you can say how to make a blog and earn money. We are bossing towards a digital World, Where Earning money online is simple but not easy!
Have you ever thought of what it takes to be a blogger? If No, then you must have heard how much bloggers earn, Yes that's huge!
Main Statistics and Trends of Blogger Earning
Bloggers earning over $ 40,000 per year put a lot of emphasis on SEO. Their # 1 traffic source is usually Google organic search and they are 4.3 times more likely to do keyword research than low-income bloggers.
70% of bloggers earning over $ 40,000 per year say they are active or very active promoters of their blogs, while only 14% are low-income bloggers.
"Quality of content" is considered the # 1 most important success factor among all bloggers. However, high-income bloggers placed more emphasis on promoting their content than low-income bloggers.
The most common reason for blogging is making money, with two-thirds of all bloggers naming it as their main inspiration.
45% of bloggers earning more than $ 40,000 per year sell their product or service, while only 8% of low-income bloggers do.
Long articles are correlated with success. Bloggers earning over $ 40,000 per year say their most popular blog posts are, on average, over 2000 words: 83% more than low-income bloggers.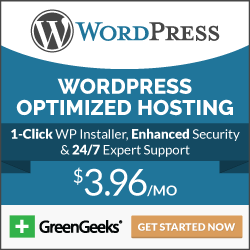 How To Make A Blog and Earn Money
In today's world for any problem, we search on the internet for queries like starting a blog to earn money and visit different websites. These websites or blogs provide you with content and answer your queries on topics like how to make a blog to earn money.
When you visit them you implement in your own way and simply when you get traffic, you earn money. Each answer is found on websites. This opens up a great opportunity for you to make a blog to earn money and start posting content if you also want to earn in dollars!
Don't start a blog just to make money, if you don't have an interest in writing or you don't know how to write, hire a content writer from a popular freelancer website like Fiverr or MarketPresso.
Focus on the content and be consistent for at least 4-5 months to get visible results. Money is the by-product of good and genuine content. A successful blog can generate huge passive income.
Here you will find a step-by-step guide on How to make a blog and earn money.
How To Start
Pick up A Niche (specific area of interest) and choose a blog name. You must be clear about what you will provide to your users. People try to write about everything on different topics but it's not the right way to don't make a mess.
Be specific on a particular niche and design all your blogs according to it. Capture the particular interest of the audience. Content is the king and the audience is everything. Don't try to provide false news to the audience and not even cheat the audience.
Choose A Blogging Platform
There are various platforms online which let you create your own blogs or websites. It's important to choose the right platform according to your needs. Read about all the features that a specific platform will provide you and then choose accordingly.
A blogging platform puts your words into blog form. There are many to choose from but WordPress is by far the most popular, and widely recognized as the best. WordPress is free.
The various types of Platform (Free and Premium) are :
Wix
Constant Contact Web Builder
Gator
Drupal
Joomla
Weebly
Squarespace
Typepad
Ghost
Blogger
Choosing and buying a custom domain is very important if you are serious about how to make a blog and earn money. The domain name will define your content so it must be related to your niche. It's like a brand name which you know how important it is. Things that you must keep in mind while deciding on a domain name.
Keep the domain name short, no more than 15 characters
Choose a high-level domain such as .com, or .net, or if you want to target only India choose the .in domain. Don't go with low levels domain.
Try to purchase the domain name without symbols and hyphens.
Hosting Your Website (I prefer GreenGeeks, 5CloudHost, Hostinger, and BlueHost)
My Preferred Choice to buy a Domain name is from => Godaddy, BigRock
After buying and connecting a domain name. It's a major step to take your website online or to host it i.e To store the website data and load it when someone visits the web. For this, you require web hosting which is provided by web hosting companies.
There are various types of web hosting from which you can choose according to your requirements. These are:
Shared Hosting
Virtual private server (VPS) hosting
Dedicated server hosting
Cloud hosting
Managed hosting
Colocation
The hosting company I've personally used, paid for, and recommend to beginners is Bluehost. The setup is fast and they install WordPress for you automatically, plus they have a 30-day money-back guarantee.
=> Click Here to go to the Bluehost. Hit the green button. (You'll get a discount)
Click a green button to choose a plan. I prefer the Choice Plus plan because it has more unlimited features and includes domain privacy. Domain privacy keeps your contact information hidden from the public.
You will get a free domain if you choose Bluehost. You don't have to buy a domain name from Godaddy, Bigrock, or any other domain name service provider.
After choosing a hosting plan through Bluehost, It will give you the option to choose a domain name, choose a domain name according to your niche, and set up your account. Now pick a theme of your choice.
Congratulations, you have a self-hosted WordPress blog!
After hosting your website, do keyword research that you will be targeting. Know about their search volume, ranking difficulty, and other things. If any keyword has high search volume and low ranking difficulty then it's good.
Start Posting Content
Start writing content for your audience. At least a post once a day. Content will provide you with everything. Think of a topic to write about and start writing on the keywords which you researched.
Don't copy content from other websites. Collect the data from different pages, draw a structure, and start writing.
Setting up the Tools
After doing all these steps you need to set up some tools such as the Google webmaster tool, and Google Analytics. In Google webmaster submit your sitemap and it will index the websites.
Google Analytics will let you know all the details about the traffic coming to your websites. Such as clicks, impressions, bounce rate, etc.
The final step is to monetize the content.
Once you start getting traffic on your website you can start making money by monetization.
Don't go for shortcuts and be loyal to the audience and it will take time to generate revenue.
There are various sources of income for bloggers which are:
Advertisement
Affiliate Marketing
Lead Generation
Selling Products
Sponsor posts
And many more.
The primary source of income is advertisements
The advertisements are provided by Adsense ( A google product). There is a criterion for providing advertisements on any website.
1)- Content is The king
Just focus on content, money is the by-product
2)- Consistent
Be consistent. Don't lose hope. Keep hustling and one day you will successful
3)-Know That Interests of your audience
Research what your audience loves to read and write accordingly
4)- Never try to cheat the audience
Just to make money don't try to cheat the audience by any mean
5)- Don't copy other
Don't just directly copy and paste content from other websites
6)- Think of the long term
Think of the long term and be positive don't worry about results
7)- Write about the topics people are searching
Don't write on topics that don't have search volume. If no one is searching means no traffic and no income.
8)- Make your posts easy to read
Don't use inappropriate language, make your content easily readable
9)- Write Catchy Headlines
Headlines play an important role. It will attract visitors to visit your page instead of other websites.
10)- Basic On-page SEO
SEO ( Search Engine Optimization) is necessary it helps your website to rank and reach the audience.
Conclusion:
Website Creation for blogging is not for everyone, it's a skill that is to be learned and it has a lot to learn. So keep learning and keep improving your developed websites without losing hope for at least 4-5 months to see results!
Keep hustling it won't start within a day or a few days. You need to keep your real work continuous and don't worry about earnings. You are working on the root, and your tree is about to grow, generating a huge amount of income.
Related Post